BEE MEADOW SCHOOL PTA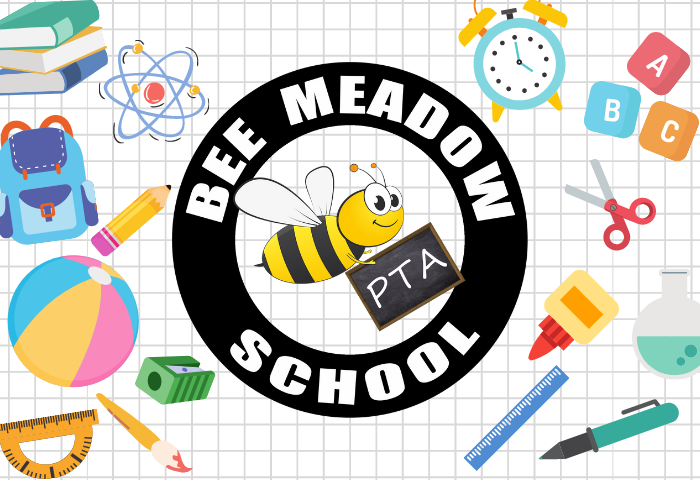 GREETINGS BMS FAMILIES!
---

We are the Bee Meadow School PTA and we're excited to work with you to make the school year a success for our students. The PTA works hand-in-hand with school administration, faculty and staff to bring enriching programs and services to our BMS community that include but are not limited to the school lunch program, cultural arts events and assemblies, school spirit wear, and so much more!



The 2021-2022 school year promises to be jam-packed with exciting initiatives and we are always looking for VOLUNTEERS. If you'd like to get involved in any of our programs please email us at bmspta1@gmail.com.

Thanks for your consideration and here's to a great year!

Your 2021-2022 BMS PTA Board

Evan, Gloria, Bydette, Vanessa, and Michelle
MEET THE BOARD!
PRESIDENT: Evan Markensohn
VICE PRESIDENT: Gloria Fulman-Lateiner
VICE PRESIDENT: Bydette Dostie
SECRETARY: Vanessa Fernandez
TREASURER: Michelle Phillips-Stricchiola
BMS PTA MEETINGS
All meetings are held on Mondays at 7:30 p.m. Meeting will be virtual until the BMS Media Center is available again.

September 27, 2021

---

November 8, 2021

---

January 10, 2022

---

March 14, 2022

---

May 9, 2022

---

June 13, 2022
STAY CONNECTED!
SIGN UP FOR TEXT MESSAGE REMINDERS....
by texting your class code below to 81010

STEP 1:
Open your text message app on your cell phone
STEP 2:
In your "To:" or recipient box, enter the number 81010
STEP 3:
Find your class code next to your grade below and paste it into your text field
(only enter the @ and everything after)
Example: @bmspta-pk
STEP 4:
Send your text!
STEP 5:
Repeat for multiple classes

YOUR CODES:
PRE-K: @bmspta-pk
KINDERGARTEN: @bmspta-k
FIRST: @bmspta-1st
SECOND: @bmspta-2nd
THIRD: @bmspta-3rd
FOURTH: @bmspta-4th
FIFTH: @bmspta-5th
OTHER: @bmspta-gen

---

---

REQUEST TO BE ON OUR WEEKLY EMAIL DISTRIBUTION LIST: